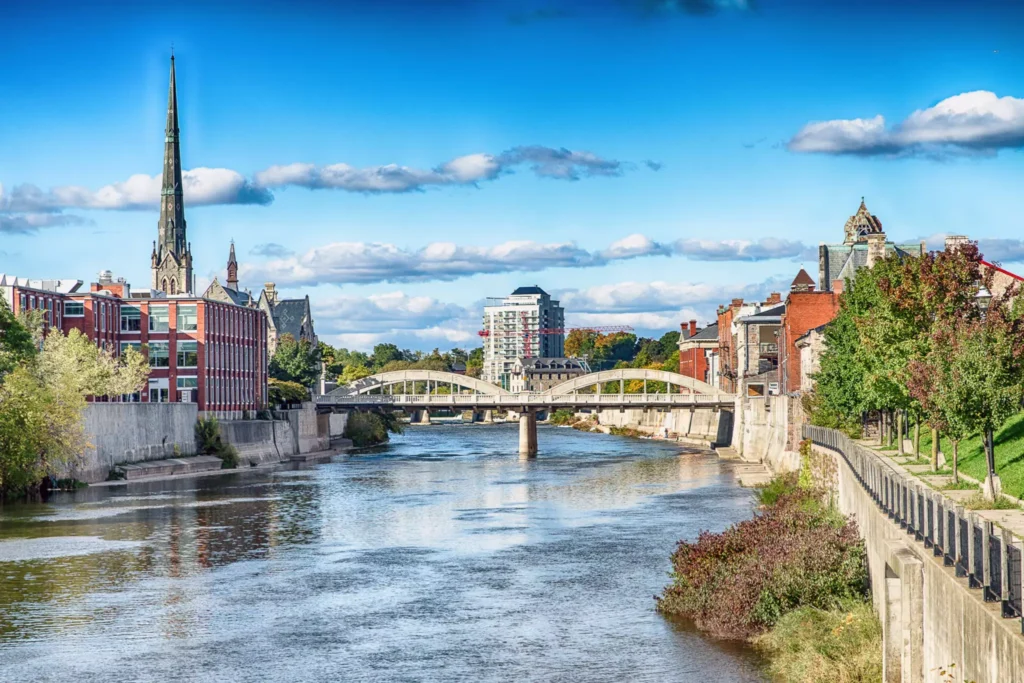 Cambridge, situated in the heart of Ontario, is a thriving city within the Waterloo Region, renowned for its unique blend of industrial heritage, innovation, and natural beauty. Comprising three distinctive cores—Galt, Preston, and Hespeler—Cambridge offers a rich tapestry of history, culture, and economic diversity.
One of Cambridge's defining features is its industrial legacy, particularly in the manufacturing sector. Over the years, the city has been a hub for innovation and industry, contributing to Canada's economic growth. This heritage is celebrated through various museums and cultural institutions, such as the Canadian Clay and Glass Gallery and the Waterloo Region Museum, which showcase the region's industrial history and artistic achievements.
Cambridge is also home to a vibrant arts and cultural scene. The Cambridge Centre for the Arts and the Dunfield Theatre provide spaces for live performances, exhibitions, and artistic expression. The city's festivals and events, including the Cambridge Arts Festival and Mill Race Folk Festival, add to its cultural vibrancy, drawing residents and visitors alike.
Cambridge takes pride in its natural surroundings, with the Grand River winding its way through the city and offering opportunities for outdoor activities like hiking, kayaking, and birdwatching. Riverside parks and conservation areas, such as Soper Park and Shade's Mills Conservation Area, provide green spaces for relaxation and recreation.
The city's economy is characterized by a diverse range of industries, including manufacturing, technology, and healthcare. Its strategic location within the Waterloo Region, with close proximity to Kitchener and Waterloo, contributes to a dynamic regional economy driven by innovation, education, and entrepreneurship.
In conclusion, Cambridge, Ontario, is a city that cherishes its industrial heritage while embracing cultural diversity and innovation. Its blend of history, culture, and natural beauty makes it an appealing destination for residents, businesses, and visitors alike, offering a unique perspective on the rich tapestry of life in the Waterloo Region.